Hi to all,
I cannot understand very well the meaning of the parameter Material condition (Least, Nominal, Most).
Which is the meaning of it? Which is the difference?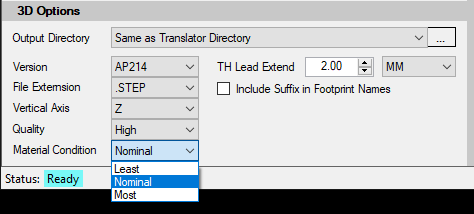 Is there any relation with the Density Level of the footprint created?
I mean, if I am creating a footprint with Most material condition should I choose the 3D Material condition as Most?
Regards,
david